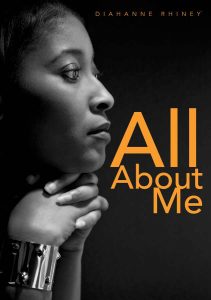 Award-winning journalist and psychologist Dr Diahanne Rhiney unravels the value of self-esteem and the key to living an authentic life… selfishly.
COMING SOON: ALL ABOUT ME
All About Me delivers not only nurturing words but energy as well, empowering readers with Diahanne's own 'lessons learned' and forward-focused exercises. Her controversially entitled book, All About Me' is a long time coming as she finally sits down to pen her thoughts and insights. Being a survivor of trauma and a specialist in the psychology of trauma and success is what drives Diahanne's real and personal approach. Centred on her renowned practice of You-ology, All About Me focuses on the value of self-esteem incorporates her principles on the winning mentality of athletes in terms that can be applied by everyone, and to everyday life.